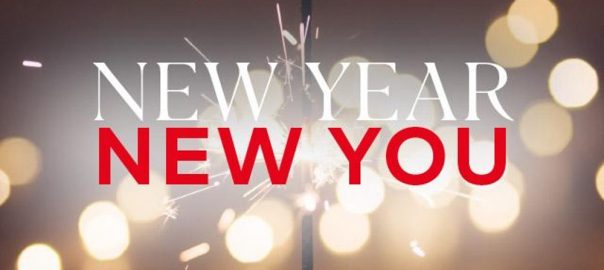 New Smile in the New Year
New smile in the New Year. Does this sound like a great idea, or what? Your smile is the heart of your personality. As we enter the New Year, why not make improving your smile one of your top priority? Whether you are using it for your self-image or to show your approval, your smile can send several messages. This year, make it a New Year's resolution to perfect your smile and give you the confidence you need to take on 2018.
Get a New Smile in the New Year
Most people who make New Year's resolutions vow to spend more time in the gym, save money, or improve their relationship. Why not think outside the box this year and give yourself the new smile you have always been dreaming about? When you make an investment to fix your smile, you can improve your self-confidence and get the oral health you deserve.
When you make improvements to your smile through orthodontic care, you can enhance your appearance and improve your overall health. Did you know your smile is one of the first things people notice about you? While orthodontic care is common among younger children and teens, adults are generally the patients who need orthodontics the most. Many adults struggle with misaligned bites and crooked teeth that leave them feeling self-conscious about their smile. While most people think that braces are just for kids, today's orthodontics have brought treatment far beyond children. Adult orthodontics is extremely popular and expected to continue to gain popularity in the future.
More and More Adults Choose Braces
Crooked and overcrowding in your mouth can lead to jaw and mouth pain. Even more, it can change the appearance of your smile. As we age, these changes are exaggerated. If you didn't realize the popularity of adult braces, now is the perfect time to get a new smile in the New Year. With the advances in technology, your options are endless. Ceramic braces, clear braces, and Invisalign aligners have shifted the way we see orthodontic treatment. The traditional "metal mouth" of years ago is a thing of the past as advances in orthodontics make the look and feel of braces more comfortable.
Even adults who previously wore braces in their teens can see a shift in their teeth. Adult braces are more affordable, convenient, and comfortable than ever before. Not only are they less noticeable, they result in less pain and discomfort as well. Misaligned teeth can lead to greater plaque buildup. The increase in bacteria in your mouth can be a problem for your oral health. Periodontal disease is a common occurrence for those who leave misaligned teeth untreated. Bringing yourself a new smile in the New Year can reduce dental problems, eliminate pain associated with these problems, and prevent tooth loss and gum disease.
Correcting your teeth with orthodontic treatment can improve your overall health. While the health benefits are a great advantage of seeking orthodontic treatment, the feeling of having a wonderful smile is even more worthwhile. Get your new smile in the New Year and achieve the results you not only want, but the results you deserve. Talk to a member of our team to find out the options available for your orthodontic treatment today!