Check Out the Latest Orthodontist Reviews!
Our orthodontist reviews are a great way to get feedback on what our customers love! If you'd like to share some kind words and smiles, please ask our front desk staff for a comment card at your next appointment. We'd love to hear about your experience!
Maryna L.: Awesome experience! Neat office, very friendly staff. Doctor is kind, caring, and knowledgeable. Waiting time is never more than 2 minutes. They always have different prizes and contests for children. I would definitely recommend this place.
Rochelle D.: Would recommend this office to anyone. The entire staff is wonderful.
Linda D.: Doctor was great with kids, personable and kind.
Felicia P.: Excellent
Vicky H.: So glad my son is seeing Dr. Karayiannis. She is very knowledgeable, professional yet makes her patients feel comfortable. The office is super clean with all the latest technology. They always have fun contests going on with chances to win prizes. Isabel is always friendly and is always helpful when I need to change appointments.We couldn't be more happier with Dr. Karayiannis and her staff.
Missy S. :There always accommodating and friendly! Love this office! I had forgot about the appointment called ten minutes after we should have been there and they said no worries come now!!!
Lara W. :We had to come in for an emergency on a day that the Shelton office was not open. Dr. K came in to Shelton to see my child and couldn't have been more gracious about it. I appreciate her constant focus on the patient; she's awesome!
Jennifer B. :Friendly staff, very clean office, Dr. K is gentle and reassuring.
Sherry O. :Extremely clean environment Friendly and nurturing staff Like how parent can go in with patient
Lakeysha F. :The staff is courteous and professional..nice, friendly environment. My children love it here and Dr. K is awesome!
Christina J. :I am extremely happy that I found My Smiles. The Staff is always very professional and friendly. They are always willing to work with the patients to make sure they get the best service. The waiting room is so kid friendly my kids never want to leave and are always happy when it is time to go to an appointment. I would recommend My Smiles to anyone looking for an orthodontist. Dr.-karayiannis is the Best along with her staff!!!
Kelley K. :Dr. K really is The Best!! She is Always Positive, Caring, Patient, and Helpful!!! Her Office is Beautiful and Clean!!!! My Son enjoys seeing Dr. K for his Braces
Micheal C. :It was a wonderful experience. Thank you Dr. Maria.
Reese V.  :The Doctor was very friendly and my children really liked her.
Jesenia P. : Dr K and her staff were awesome!
Janice B. : We wholeheartedly recommend Dr Karayiannis. She is kind, patient, and very knowledgeable about the different options available to make your smile the best it can be. We feel we are in very capable hands with her excellent care. Isabel at the front desk is very sweet as well. I must also add that her office is stunning and very welcoming.
Sara G. : The Doctor was so friendly and really made my Daughter comfortable. The office is really nice and very kid friendly!! I look forward to future visits!!!!
Shery O. : Very friendly
Dung N. : Really friendly as family. We love it and really appreciate it. Thank you
Orthodontist Reviews from Parents
Cheryl F. : I cannot stress enough how happy I am with the Dr. and the whole team and efforts of comfort and compassion that they gave my daughter. We are looking forward to her future appointments and success. We could never ask for another orthodontist and team to even compare. I would highly recommend My Smile Orthodontics. Thank you" Thank you" Thank you!!!!
Troi L. : Great experience! Entire staff was very friendly and knowledgeable. I look forward to getting my braces and having My Smiles see to it that I have the best smile EVER!!!!
Cheryl M. : Dr. K is kind & explains everything. My children love her. Her office is beautiful & Isabel who schedules etc, goes out of her way to accommodate us. I highly recommend Dr. Karayannis!
Leslie R. : Dr. K is just the best ! She's kind , caring, professional and highly skilled. I cannot say enough good things about her . If you want a beautiful smile look no further you have found her ! She's amazing at treating both children and adults. Thanks Dr. K for my gorgeous smile.
Stephanie O. : Dr. K is amazing! She's patient and understanding and take exceptional care of your child! I would highly recommend her for all you orthodontic needs
Cathy F. : I would have loved the new technology when I had braces! I am happy that my son Nikolas was able to have a wonderful experience with Dr. Karayiannis!
Brian K. : Dr. Karayiannis has done an amazing job with my braces. As a 40+ year old, I was hesitant to go through the process of getting braces, but Dr. Karayiannis has made it so easy and painless that I wish I had done it sooner. The technology she has available is far beyond what was available when I was younger. I highly recommend My Smile!
Karen B. : I have only met Dr. Maria once but felt very confident that she was giving me good options for my child. I also felt like she had my child's well being in mind when discussing her care and plan for the future.
Orthodontist Reviews About the Experience
Colleen H. : Very pleased with explanation of procedure. Payment plan extremely straightforward. Glad we chose My Smile Orthodontics.
Lorri C. : Very pleasant experience. I trust the Dr. totally. Will be back and would like him to become a regular patient when he needs to be.
Vilma R. : Great :D!!!
Virginia G. : So enjoyed our trip to the orthodontist!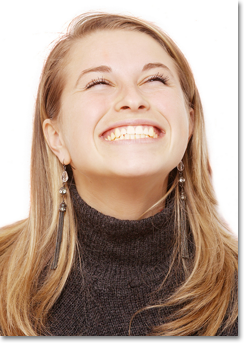 If you have any questions about our orthodontist reviews, feel free to reach out! And, if you'd like to provide your own testimonial of your experience at MySmile, contact a member of our team and we'll get it up here with our other orthodontist reviews!
More Topics: