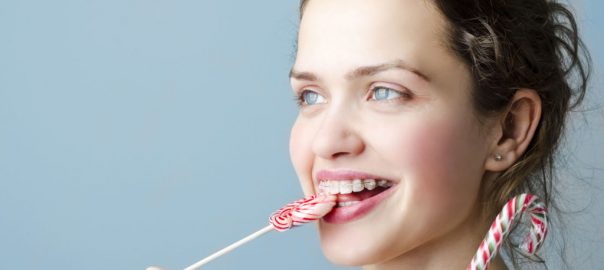 Guide to Handling the Holidays with Braces
Holidays with braces can put you in a tricky situation, but it doesn't have to be that way. The holidays are filled with family, friends, and memory making. And along with all of those come the delicious holiday treats you wait for all year. Holiday traditions are a major part of our society, and missing out on those once a year treats can be a difficult pill to swallow. Don't panic. There are ways to keep your smile and braces in great shop and still enjoy holiday foods. Here's how!
Pay Attention to What You Are Eating these Holiday with Braces
Although most holiday treats are tempting, some foods are truly off-limits for braces. Most times, however, there are other options at the party or night out you are attending. Foods that are sticky and high in sugar can become stuck to your braces. This leads to decay. Hard cadies and sticky foods can break brackets and wires that keep your braces intact. Know what foods to watch out for and you will be able to make better decisions during the holiday with braces. You should avoid:
·         Candy Canes
·         Peanut Brittle
·         Anything Caramel
·         Foods with Hard Nuts
·         Hard Cookies
This may seem like a bummer but there are plenty of other holiday treats you can move towards. Soft cookies, pies and fudge are great replacements. Whatever you do eat, be sure to brush your teeth afterwards.
Focus on Your Oral Hygiene
Brushing is a regular part of your day, but brushing with braces can be time consuming if you want to do it the right way. While you may be tempted to save a little time, and give your teeth a quick once over, try to avoid this at all costs. Brushing around your braces can keep your teeth healthy and give you the opportunity to enjoy those delicious treats. Talk to your orthodontist about ways to step up your brushing game.
Pay careful to the areas of your teeth that are covered by your braces. Brush at an angle to get rid of food particles in between your teeth and braces. And keep a toothbrush and toothpaste with you when you leave the house. Sometimes enjoying those holiday treats is as simple as making a vow to follow up with proper care when you are done.
Holidays with braces can be overwhelming when you think about it. Don't let worry cloud your mind. Practice these easy to follow guidelines and you will be problem free and enjoying your entire holiday season.