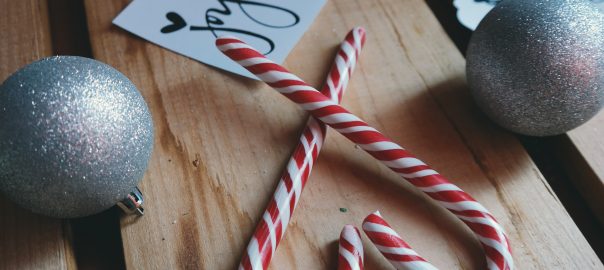 Holidays with Orthodontics: Enjoy the Season Without Setting Back Your Treatment
Holidays with orthodontics can be difficult to navigate. You are most likely on-the-go with all those extra holiday activities you've signed up for, and you might not have the time to follow your normal oral hygiene routine. The holidays also come with lots of not-so-healthy treats that can cause problems for your orthodontic treatment. The good new is that although it may take some extra work, you can crush the holidays with orthodontics and not even create a negative effect for your treatment. Here's how!
Travel Tips to Crush the Holidays with Orthodontics
One of the biggest struggles during the holidays with orthodontics is fitting in your orthodontic care with all the travel and activities. You should never let the holidays take away from your oral hygiene, especially when you have braces. But, the good news is that these tips can help bulk up your oral health care during the holidays with orthodontics. These tips are a great way to stick to your oral hygiene regimen during the holiday hustle and bustle.
Pack What You Need Wherever You Are Going
The most important thing you need to do if you are traveling with braces or other orthodontic appliances is pack the dental essentials. Create a travel kit that helps you stay on top of your oral hygiene. Travel toothbrushes, lots of floss, travel-sized mouth rinse, and a water bottle to rinse when you can't get to a sink to brush after you eat. You may even consider packing a small mirror to use on-the-go while brushing and flossing after you eat. This will help keep as much food particles and plaque from sticking to your teeth.
If you have issues with sensitivity, or are new to the world of orthodontics, you might want to pack additional resources. Orthodontic wax and an extra pack of rubber bands can help you maintain your progress while you are on the road. If you use Invisalign for your orthodontic treatment, make sure you speak to your orthodontist before you travel to prepare in the event you need to switch aligners while you are gone.
Maintain Your Current Oral Hygiene Routine
Although it may be difficult to maintain your current oral hygiene routine, try to stick to it during the holidays with orthodontics. Don't forget to brush or floss when you wake up and before you go to sleep. Try to sneak into the bathroom after you eat to do a quick once over if you have access to a travel toothbrush and toothpaste. While you might have other things on your mind this time of year, sticking to your oral hygiene routine really is crucial.
Understand What an Orthodontic Emergency Really Is
It becomes extremely stressful for patients who think they have an emergency during the holidays with orthodontics. The good news is that when braces and appliances break, it is rarely an actual emergency for patients. If one of your brackets or wires breaks, you shouldn't panic unless there was damage to your teeth. You can easily cover the sharp edges of the wire or broke bracket with wax until you come home and can make an orthodontic appointment.
Holiday Eating for Orthodontic Patients
While a lot has changed over the years when it comes to orthodontics, the list of foods you should avoid remains the same. Although you may be tempted to indulge a little during the holidays, it's important you continue to watch what you eat. Especially when it comes to foods on the "do not eat" list, it's important to stick to your normal orthodontic routine when it comes to eating.
Foods you should avoid are:
Nuts
Popcorn
Hard candy
Licorice
Caramel
Taffy
Other sticky foods
The holidays should be a time you enjoy, not a time when you feel stressed about your orthodontic treatment. A little awareness and some extra effort will go a long way when it comes to your orthodontic treatment. Don't let the holidays with orthodontics get you crazy! Contact us if you have any questions. Happy holidays to all!