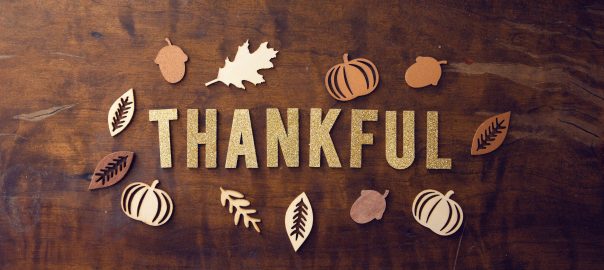 Give Thanks This Holiday Season
The holiday season is full of a lot of things-the hustle and bustle of everyday life, gift buying, party planning, and all the extra holiday activities for the kids. But, at My Smile Orthodontics, we find it particularly important to stop and take a moment to give thanks for our clients.
When we give thanks, it's not just because orthodontics is our business. We give thanks because orthodontics is our passion, and our clients allow us to put our passion to work. When we see the smiling faces of the children, teens, and adults we serve, after they've completed their orthodontic treatment, it is truly rewarding for us. It is truly an honor to have clients come to us to bring them the results they want. Here's why we give thanks for all of you this holiday season.
Our Clients Give Us Purpose
Each day that we walk into the office is an opportunity to change the life of our patients. Whether patients come to us for a boost in confidence, or to improve their oral hygiene, helping improve the lives of our clients gives us purpose. It is easy to go out and find a job that brings you the income you need to survive, it is a gift to go out and find a job that gives you a reason to love what you do every day.
This holiday season, and all year long, we give thanks to the clients who allow us to do what we love. They have helped us build our business and continue to serve more and more patients. One of the greatest gifts we have at My Smile Orthodontics is that we are awarded the opportunity to create lasting relationships with the families we serve. It is a true gift to watch entire families transform in their orthodontic journey-it gives us a purpose in this world!
We Give Thanks for Referrals
The saying goes that the best way to tell if you are good at your job is to listen to the feedback from your current clients. One of the biggest ways we have been able to build our practice is through the referrals of our current clients. We don't only give thanks for the influx of new clients, we give thanks that our current clients are pleased with the level of service we deliver.
When we hear positive feedback from our clients, we know that our work is making a difference in the lives of those we serve. And, we even appreciate when our clients give us feedback on how we can be better. There is always room to grow in life, and we give thanks for those who help us be the best we can be in the orthodontic industry.
We Get to Pay It Forward
Dr. Karayiannis went into the orthodontic industry because of the impact her own treatment had on her as a child. Understanding, firsthand, the way orthodontics can change the confidence of patients, she was inspired to go into the industry. The end result is always the most rewarding, as we watch how our services change the life of our patients. We give thanks for the opportunity to pay it forward for the positive experiences we've had because orthodontics changed our confidence as kids.
It's not only during the holiday season that we give thanks for our customers. At My Smile Orthodontics, we give thanks all year long. We give thanks for the clients we serve, the lives we change, and the passion we get to put to work every time we enter the office. On behalf of our entire team, Happy Thanksgiving! We hope your holiday is filled with everything that makes you happy!