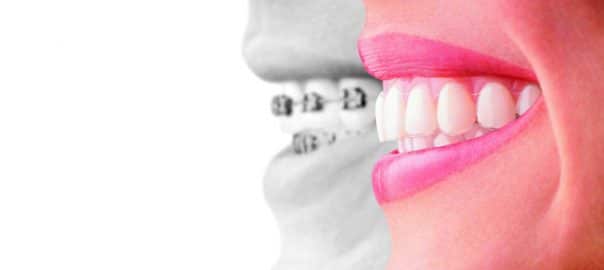 Invisalign Teen vs Invisalign Adults
Invisalign Teen vs Invisalign Adults is a great way to learn the differences between adult and youth orthodontics. By now, we're sure you have heard of Invisalign treatment. It involves the wearing of plastic aligners to shift your teeth into the straight smile you have been wanting. Invisalign patients wear aligners for a minimum of 22 hours a day to ensure effective treatment. Every couple of weeks, patients receive new aligners to further shift their teeth into proper alignment.
Invisalign for Teens
Invisalign Teen was designed with teenagers in mind. The most important part of Invisalign success is remembering to wear your aligners as directed. Since teens aren't always great with consistency, the Invisalign Teen aligners come with blue indicator buttons. This allows teens to keep track of how many hours the aligners were worn each day. It also gives parents the opportunity to keep an eye on how faithful teens are being to their orthodontic treatment.
One of the benefits of Invisalign Teen vs Invisalign Adults is that teens are often more self-conscious over metal braces. With Invisalign, teens are free of embarrassing metal mouth. Another benefit is that they are removable. Invisalign can give your teen the smile they want without restricting what they eat. They can simply remove the aligners when they want to eat. Keeping aligners and teeth clean is also much easier. And, since teens today are growing up in an era of lots of selfies and social media pics, teens can even remove their aligners for special occasions like prom pictures.
Invisalign for Adults
Invisalign Teen vs Invisalign Adults don't have many differences. Invisalign Adults do not use the blue usage indicator. The most important point to note when it comes to Invisalign Teen vs Invisalign Adult is that there is orthodontic treatment available for adults. Invisalign treatment for adults is easy and shows that you are never too old to achieve your perfect smile.
In a society where people are living longer and working to be their best, healthiest self, adult orthodontic treatment is now common. The fact that Invisalign aligners are less noticeable that traditional braces makes having braces as an adult even easier.
Invisalign Teen vs Invisalign Adults Common Factors
There are many common factors when it comes to the two separate categories. Whether you are a teen or an adult, the great results are the same. They include:
Better dental checkups. Crooked teeth can cause plaque and food to be stuck in hard to reach places. Plaque buildup leads to gum disease which can lead to tooth loss, even at an early age. Invisalign can straighten your teeth and lead to better overall oral health.
Healthier lifestyles. Bad teeth is not just something that holds only face value. Research shows that tooth decay and gum disease can lead to other serious health conditions like heart disease and diabetes.
Gain greater confidence. Crooked teeth and misaligned jaws can lead to serious self-esteem issues. Clear aligners can give you the beautiful smile you have always wanted and their clear look allows you to undergo orthodontic treatment without the added stress of lack of confidence from traditional braces.
They are more comfortable and convenient to wear because they can be easily removed to eat, brush, and floss. There are no wires to cause irritation. The plastic is smooth and rounded and molded to fit your mouth comfortably.
Invisalign Teen vs Invisalign Adults are very similar. They both help patients achieve the smile they've always wanted with the comfort and convenience not readily available with traditional braces. For more information on Invisalign, talk to a dedicated professional skilled in the orthodontic industry.