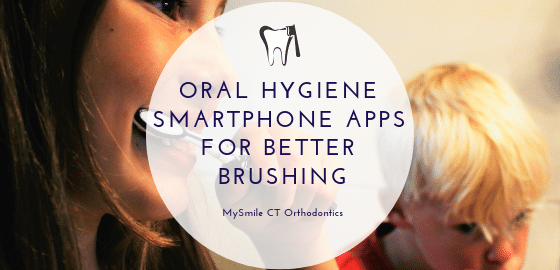 Oral Hygiene Smartphone Apps for Better Brushing
Oral hygiene smartphone apps are changing the oral health of patients everywhere! It's no secret that smartphone technology is amazing. We've got the world at our fingertips and the IT industry is constantly finding new ways to make life easier. The introduction of oral hygiene smartphone apps is a huge plus for the dental and orthodontic industries. Check out the amazing ways these new technologies can improve your daily oral hygiene routine.
Oral Hygiene Smartphone Apps for Kids and Adults
We all need a little motivation sometimes, and when it comes to brushing and flossing there's no exception. Whether it's yourself, or your children, who struggles with brushing and flossing, these amazing new oral hygiene smartphone apps can be a game changer. There are several options available on the market, and we can expect to see more as the popularity increases.
Oral-B has launched two beneficial apps that will help take your oral health to the next level. They're effective and simple to use. So, what are you waiting for? Grab your smartphone and downloaded these oral hygiene smartphone apps to change the way you brush your teeth.
Make Brushing Fun for Kids
Oral-B and Disney have teamed up to make a fun oral hygiene smartphone app for children. Add a little magic to building healthy habits with the Oral-B Disney Magic Timer app powered by Dreamplay. A common issue found amongst pediatric dental and orthodontic patients is the effects of failing to brush long enough. With over 1 million downloads, this app has helped 98% of kids brush longer!
Brushing Motivation and Support for Adults
If we're being honest, adults need some extra help sometimes, too! And who couldn't use some extra motivation during the monotonous parts of our daily routine? The Oral-B Genius has completely transformed the way we brush our teeth as adults. It's intelligent software pairs the electric toothbrush with revolutionary technology that actually detects how well you brush your teeth. It will help you brush exactly as the dentist recommends. There's even a pressure sensor that alerts you if you're brushing too hard! You'll never miss a zone and you'll brush for just the right amount of time for superior oral health!
The Benefits of Smart Phone Technology for Orthodontic Treatment
You probably already know how crucial it is that you bump up your oral hygiene routine when wearing braces. Since food and plaque can easily get caught in the nooks and crannies of your brackets and wires, it's important you pay extra close attention to your oral hygiene with orthodontic treatment. Brushing and flossing twice daily, and after meals if possible, will ensure your teeth are healthy and your smile is bright before, during, and after your braces!
These oral hygiene smartphone apps are just one extra resource to help you stay on track with your brushing and flossing. Your orthodontist will be proud of how amazing your teeth look every time you hop into the chair for an adjustment or checkup!
Are you using an oral hygiene smartphone app to improve your brushing and flossing efforts?
If you are, or you are using another amazing app for your smartphone or tablet that's transformed your daily routine, comment and share below! At MySmile Orthodontics, we value your opinion as a patient and a friend!