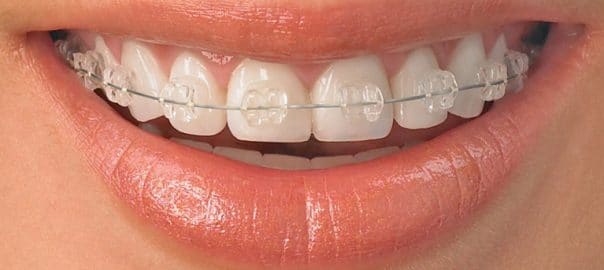 Affordable Braces-Less Expensive Than You Think
Affordable braces are something that most patients can't even begin to imagine. For years, orthodontic services have been regarded as expensive and a major investment for patients and their families. But, the truth is that affordable braces are much more common these days. And, that is great news for our patients.
Why You Might Need Braces
You might need braces for several reasons. But, the biggest reason you should invest in braces is because of the oral hygiene boost you get when you have straight teeth. Crooked teeth and a misaligned jaw can lead to tooth decay and gum disease. When left untreated, these common oral issues can lead you to further, more serious health problems. Diabetes, heart conditions, and other major medical problems have been linked to tooth decay and gum disease.
So, more than just the fact that you want a straight and beautiful smile, braces are better for your health. Years ago, most patients avoided getting braces because of the high costs associated with the treatment. But, today, affordable braces allow patients of all ages to take advantage of the sometimes necessary treatment.
Different Treatment Options
Affordable braces aren't the only thing that has the orthodontics industry booming. As a patient, you now have a variety of options when it comes to orthodontic treatment. This means you can even shop around to find the best treatment and prices to fit your needs. Treatment options include:
Traditional metal braces that are permanently anchored to your teeth. They can only be removed by an orthodontist and are worn at all times. They come with some food and drink restrictions and treatment time can last three or more years.
Invisalign is a more popular choice in recent years as patients use clear, plastic aligners that can be removed to eat, brush, floss, and drink. As your teeth shift, you get a new set of aligners every two weeks.
Lingual braces are attached to the back of the teeth instead of the front. It makes so those around you can't see them, so they are a more discreet form of affordable braces. Some conditions cannot be treated by lingual braces, and some orthodontists do not offer this type of treatment. Although these are affordable braces, they do cost a little more than traditional braces.
As with anything, there are pros and cons to each type of treatment. And, some braces might not be right to treat your condition. Talk to your orthodontist about your options and what affordable braces can work for you.
How Will I Pay?
Although the term "affordable braces" are exciting, there is still a cost associated with the treatment. The good news is that most orthodontists have savings plans that can help you handle the cost. If you or your children need braces, talk to your orthodontist about savings options and plans. And, keep in mind that some insurances will cover some or most of the costs. Your orthodontist will work with you to make sure you can cover the costs and get the treatment you need.
At My Smile Orthodontics, we're committed to helping our patients achieve the perfect smile they've always wanted.
Talk to a member of our team today for more information on treatment, costs, and affordable braces that set you on the way to your straighter teeth.