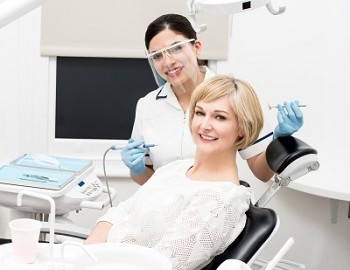 Why You Should Embrace Cosmetic Dentistry
Did you recently looked into the mirror and asked yourself whether you were satisfied with your teeth? If you did not reply "yes" immediately, then perhaps you should consider a cosmetic dentistry procedure. Before we talk about why you should embrace it, let's get into the basics first.
Cosmetic dentistry is mainly concerned with the enhancement of an individual's smile and the overall appearance of their teeth. Also, there is a bigger emphasis on the art of dentistry as opposed to the science of it. Cosmetic dentists have a thorough understanding of dental anatomy, possess a good eye and have a mastery of a wide array of dental materials, and that's why cosmetic dental procedures are now available to the highest standards. Now that you have gained a basic understanding on this form of dentistry, let's find out why it is so popular today.
Cosmetic dentistry can fix up a wide variety of dental problems
Are any of these dental problems bothering you?
• Misaligned tooth/teeth
• Crowding
• Weakened tooth/teeth
• Dental injury
• Tooth decay
• Misshapen teeth
• Stains and discoloration
• Chips
• Cracks
• Shorter or longer teeth
• Crooked teeth
• Receding gums
• Gaps between teeth
In the past, some people had the impression that they had to live with missing, cracked, chipped teeth etc. However, modern dentistry, especially cosmetic dentistry, has advanced greatly and many dentists have the right tools and skills to fix a wide array of dental problems.
Cosmetic dentistry is suitable for all ages
Cosmetic dental professionals treat patients of all ages. Yes, from children to seniors! So if you initially thought that cosmetic dentistry procedures are usually performed on the young, it is a misconception that you should forget. You should note that your teeth continues to change throughout your life, and if you want to maintain a certain aesthetic, cosmetic dentistry procedures such as dental implants, teeth whitening procedures, composite bonding etc. can help you achieve your dental goals. Also, many satisfied patients have pointed out that these procedures help them look a few years younger.
Cosmetic dentistry is painless
Sometimes, it is all about the nerves and they play a major role in giving you the impression that cosmetic dental procedures are painful. However, cosmetic dentists are constantly working hard to ensure that you receive a comfortable and pleasant experience. From DVDs, music to massage chairs, these comfort amenities will help you stay more relaxed throughout your procedures. If needed, dental sedation may also be applied to make you feel calm during a more complex dental procedure.
Cosmetic dentistry is affordable
Cosmetic dentistry is not always expensive, nor is it reserved for celebrities etc. Some of the procedures only involve subtle changes and do not require more than one office visit! If you have a tight budget to work with, simply ask your dentist for a price chart as well as the option that is best for you.
Cosmetic dentistry produces long-lasting results
You may be pleasantly surprised to know that a little cosmetic dentistry can go a long way. Today's cosmetic dental professionals utilize highly advanced technologies to perform the various procedures and can easily achieve beautiful and long-lasting results. Whether it is a teeth whitening or dental bonding procedure, you can enjoy great results for longer, especially when you visit a reliable dental office in Connecticut.