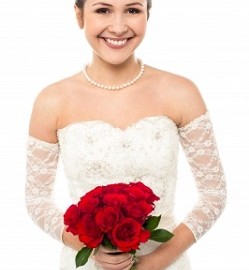 Top Ways To Enhance Your Smile Before Your Wedding Day
Your wedding day is nearing, and as a bride, you already have planned everything down to the last detail. You can also picture yourself walking down the aisle and wearing your stunning white dress. However, you are suddenly concerned about the space between your front teeth or the fact that it seems discolored now.
Stories and situations like this are not uncommon and that's why your big day does not have to be marred due to your current smile. With the availability of and advancements in cosmetic dentistry, you can easily enhance your smile before your wedding.
Consult a cosmetic dentist to find out about your options
The first steps to take when improving your smile is to arrange a cosmetic dental consultation months before your actual wedding date. Just like how you prepared your guest list, shopped for your dresses or organized your reception dinner options, you need ample time to create a plan for your dental procedures as well.
If you choose to schedule your dental appointments too close to your big day, there is not enough time to achieve the desired results. It is better if your cosmetic dentist have months to outline the procedures you need. And arranging your consultations in advance will help avoid any unexpected "bumps" along your smile enhancement journey. For example, you may have the impression that you only need a teeth whitening procedure and that it can be done a week or so before your big day. However, you may start to learn that there other underlying factors that need to be addressed as well.
Braces
One of the best ways to fix crowded teeth issues is to do it with braces. From traditional metal braces, porcelain brackets to Invisalign, braces are no longer just for children or teens. However, even with the most advanced technology available to dentists today, braces still require months of strategizing for the best result. If you are worry about the unsightly gaps between teeth, you can opt for dental implants. These implants also require several months to plan and heal before the desired result can be achieved.
Veneers
If the aesthetics of your teeth holds great significance, opting for porcelain veneers is a fine way to go. These veneers are thin porcelain facings that are specially made for your teeth and will rejuvenate your entire smile. Oftentimes, the teeth are prepared during the very first appointment and the veneers are bonded on subsequent visits. Veneers do not only eliminate tooth discoloration but mask minor teeth crowding as well. There are dental offices out there that work closely with relevant laboratories to create overnight or even same-day smile makeovers. This means that brides can receive up twenty-four veneers completed overnight.
Teeth whitening
Teeth whitening procedures are common pre-wedding dental requests. You are recommended to arrange an in-office teeth whitening session one or two weeks prior to your wedding date. Never delay until the final days leading up to your big day because the treatment will cause your teeth to be hypersensitive during the first seventy-two hours after the treatment. You will also need to follow up with whitening trays for the next two weeks to get that bright, white smile. Also, try to avoid coffee, dark soda and red wines for longer-lasting results.