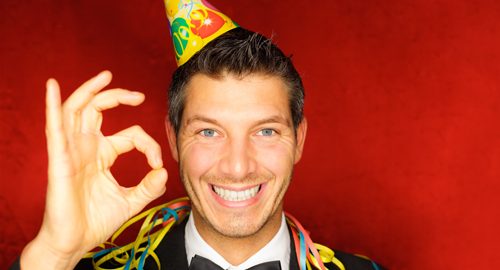 New Year's Resolution for Better Oral Hygiene
The New Year is a time that many of us make changes to a better lifestyle and commitment to things we may have put off in the previous year. You know the saying, "New Year, New Me!" Some people vow to eat healthy, lose weight, or start a better savings plan. Others commit to working harder at work and even at home. As we enter 2017, why not commit to a new dedication to preserving your oral health by improving your dental routine.
Brushing and Flossing
The first step in improving your oral hygiene routine is to be sure you are brushing and flossing as recommended. Improving your brushing and flossing habits can lead to great changes for your oral health. Vow to brush your teeth twice a day using a soft-bristle manual or electric tooth brush. Angle your brush at a 45-degree angle towards your gum line for the best results at removing plaque and other buildup. Floss daily. Use a fluoride rinse. Following all these steps will prevent tooth decay, gingivitis, and halitosis. Be sure to replace your toothbrush every three to four months, or after any sickness in the house.
Improve Food Choices
Improving your food choices can help improve your oral health, as well. One easy step is to increase your water intake. Not only is water healthy for your body, it is a great tool to use to keep food particles from sticking in your teeth when you don't have time to brush after meals. In addition to increasing your water intake, healthier food and beverage choices can also improve your oral health. Foods that are high in carbohydrates and acids can lead to tooth decay. Talk to your dentist or orthodontics about what foods you should avoid if you want to improve your oral health this year.
Improve Your Smile
Improving your smile doesn't only boost your confidence, it can improve your oral health as well. Some patients look to improve their smile through tooth whitening to remove deep surface stains from their smile. There is a rapid increase in the number of patients, even in their adult years, who are making the decision to invest in braces. Braces can fix all sorts of issues inside our mouths including abnormal bites. As we enter a new year, set a plan to complete the restorative dentistry you started and never finished. Crowns, implants, and fillings help to maintain proper alignment and preserve our tooth structure. Some of our patients choose to kill two birds with one stone by making a commitment to quit tobacco use in the new year. Finally, be sure to make the commitment to schedule routine dental visits every six months.
As you see an increase in the quality of your oral health, encourage those around you to commit to a better oral hygiene routine in the new year. Not only will your health benefit, you will find yourself feeling more confident in your smile!