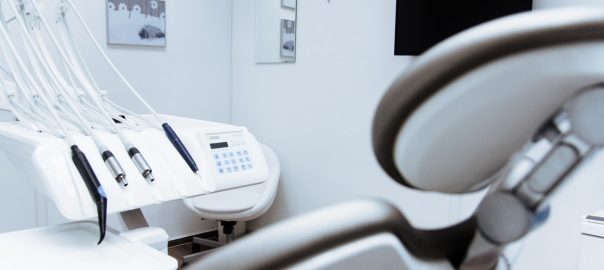 How To Save On Orthodontic Treatment
Orthodontic treatment can be considered quite an investment in one's dental health. Most standard treatments would cost anywhere between $4,000 to $6,000, depending on the type of treatment and the availability of treatment where you live.
In most cases, orthodontics is needed not only for cosmetic purposes but also to ensure proper dental health. In cases where it is necessary to help prevent further dental health issues, one really needs to spend for it. There are ways however of making sure that one is paying for high-quality services and treatment, as well as ensuring that one does not need to spend more than is required.
Choose A Board Certified Orthodontist
First of all, make sure that the orthodontist you choose is Board certified. Orthodontics is a specialized branch of dentistry which requires specialized training, so to ensure that you are getting professional service, your orthodontist must have Board certified. The American Board of Orthodontics has an online portal where you can locate the nearest orthodontist where you live.
Don't be afraid to ask around and consult with different service providers. This is the best way for you to choose who is best for you or your child when it comes to orthodontic care and treatment. One of the things you should also consider is the size of the clinic and its patient base.
Early Treatment Is Always A Good Idea
If you and your family are already practicing preventive dental health through regular visits to the dentist, it may help if you ask your dentist about future orthodontic care. For example, once your child starts losing his milk teeth, you can find out how orthodontic treatment can help.
If you are lucky enough to have a dentist who is also a certified orthodontist, you may ask him or her about how to deal with possible orthodontic problems. If not, feel free to ask him for a referral to a certified orthodontist.
Don't Be Shy To Ask About Payment Plans And Health Insurance Coverage
Some orthodontists offer different types of payment plans so make sure to ask them for details. In fact, this can be one of the things you can consider when choosing your orthodontist. Payment plans usually involve an initial down payment, followed by monthly or regular installments, which can last up to 24 months or more. You can choose the best plan suited for your needs and budget.
If payment plans are out of question, you can also consider your health insurance coverage. If your insurance includes dental care, check if orthodontic treatment is covered. Also, inform your orthodontist if you plan to make sure of health insurance.
You may also check out credit companies that provide financing for braces and other orthodontic treatment. Your orthodontist may also be working with such companies so ask him about it.
Find Out About How To Care For Your Braces
Once you or your child have braces, ask for detailed instructions from your service provider on how to take care of them. Ensure that you or your child follow proper brushing, cleaning, and flossing so that there will be no broken or loose bands and brackets.
Find out from your orthodontist what kind of food should be avoided that will cause problems for those with braces. It would also help to find out early on if you need to pay for replacing or fixing certain parts of braces or not. Take note of and follow through with future dental appointments which are needed to maintain your orthodontic appliance.
In the case of removable retainers, remind your kids to take care of their retainers so that they do not lose or misplace them.