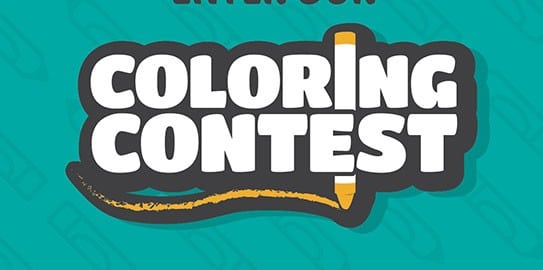 Enter Our Coloring Contest!
IN HONOR OF NATIONAL CHILDREN'S DENTAL HEALTH MONTH, we're holding a special coloring contest, and we're inviting all of you to join in.
It's Easy To Participate
Simply click on the link at the bottom of this post to download and print the coloring page. Once you've created your unique masterpiece, snap a photo of yourself holding your artwork, and post the photo on our Facebook page. Please post your artwork on our Facebook page between February 1st and February 28,2015.
The Winner Will Receive…
The winner will enjoy a NABI SQUARE HD camera and video recorder. It is rugged, waterproof, shockproof and dust proof! With two different mounts, you can capture all your incredible childhood memories in full 1080p quality! For more information, check out their website at www.nabitablet.com, under audio and video. Retail value: $169.99.
Every Child Should Understand The Importance Of Dental Health
Dental decay is the single most common chronic childhood illness. Far too many children suffer from unnecessary tooth pain and deterioration. Take this opportunity to talk to the kids in your life about their dental health!
Click On The Image Below To Print The Coloring Page