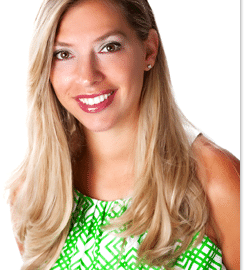 Characteristics of a Great Orthodontist
As the world of medicine continues to advance, patients are finding themselves limitless when it comes to the number of providers available to care for their health. Finding an orthodontist can be as easy as opening your smart phone and typing in orthodontist and your location. But how do you know that the one you choose can provide you with the best care? In a social media driven world, reviews are everything! As consumers, we rely on the opinion of others who have found success before us to decide when it comes to where we spend our money. Just as in your shopping experiences, finding a doctor who will perfect your smile is an important decision. So, what characteristics make a great orthodontist?
Personality
Your experience begins with doctors who have personality. You want to find someone you and your family feel comfortable with, not just someone who knows what they are doing. A good orthodontist has great characteristics of humility, modesty, and focus. They are humble. Their overall focus is on their patients and their patients' satisfaction. Orthodontists who are readily available to their patients and are driven to provide the highest quality care are worth your time and money. It is also important that their office is clean and neat and functional for their practice. Optimal patient care only occurs when an orthodontist is focused on giving each patient his or her complete attention, without allowing distractions to take priority over the patient they are treating.
Having a Plan
Each patient has unique needs and different issues when it comes to perfecting their smile. Orthodontists needs to be able to develop strategies to provide their patients with the best quality care. Being able to take advice on what works and what doesn't work is an important part of being able to grow as your orthodontist provides services. Finding an orthodontist who is willing to listen to feedback from patients, parents, staff, and other professionals is a great characteristic to look for in your provider. Orthodontists should also be equipped with consultants and advisors to have a good handle on risk management. In addition, they need to be careful planners. Each patient will require a unique plan of action when it comes to achieving the results they are looking for. Finding an orthodontist who can carefully diagnosis your needs and develop a treatment plan that will work towards your final goal is essential.
Trending
Technology is key to most businesses, especially in the world of medicine. It is important that your orthodontist is following the updated market trends for their business. Being able to continually train their staff and themselves on new tools and ways of practice that become available is one way they will provide their patients with the best available when it comes to their care. Being part of the social network is also important to keep patients informed during a time where most patients look to social media for updates, ideas, and advice. Find an orthodontist who has information available to you at your fingertips. In addition, being respected in their field is another important characteristic. Orthodontists who are frequently referred to patients by their dentist are respected as being highly qualified to provide you with the best care.
When deciding who to choose when it comes to getting your teeth exactly how you want them, find an orthodontist who is respected, accredited, and compassionate. Community involvement is another wonderful characteristic of a great orthodontist. Those vested in the community will always work harder to be the best!