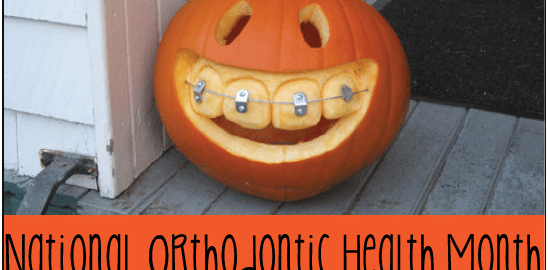 Celebrating National Orthodontic Health Month
So we might be a little more excited to celebrate than the average Joe! But, we have reason. And our goal at MySmileCT is to get our patients as excited as we are about the specialty of orthodontics by taking some time this month to really educate patients and potential patients on the benefits of orthodontic care.
Dentists vs. Orthodontists
While both dentists and orthodontists work on your teeth, the practices of each is very different. A dentist is closer to a family health care provider where regular checkups and emergency visits are crucial for your overall health. But unlike dentistry, orthodontics is a specialty and, pat your orthodontist on the back, because this means they went to school for an additional two to three years. Orthodontists are skilled in knowing how to find the right treatment to straighten your teeth. So while dentists work on your mouth, we work on perfecting your smile!
Make it a Family Affair
The world of orthodontics has changed significantly through the years. With the rise of technology and more resources available to continue to bring advances to practices and equipment, it is a truly remarkable process to look back at the changes that have occurred through the years. And it doesn't stop there! Who knows what the future will bring, but even more improvements to what your orthodontist has to offer is surely in sight. These days, one out of every five patients an orthodontist sees is over the age of twenty-one. Straightening your teeth really can be a family affair, especially if you have found a provider that you trust. Remember, it is never too late to achieve the beautiful smile you have always wanted!
Giving Back
In the spirit of celebrating orthodontic health this month, we are proud to point out that the American Association of Orthodontics runs a continuous program that brings orthodontic treatment to low income children who either have no insurance to cover treatment or simply can't afford it. Of course, there are financial qualifications and strict agreements once patients sign on. For example, they have to make all appointments or reschedule promptly, and they need to take care of their braces or devices. But this program, called DOS or Donated Orthodontic Services, is proud to currently be serving 400 patients.
At MySmileCT, we are always looking for ways to make coming to our office fun! As a patient, you are in the driver's seat. It is your life, your smile, let us help you make it exactly what you want it to be!